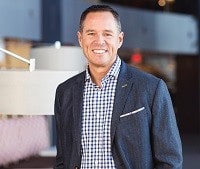 Tom Morin
Co-Founder, Work Innovation Partners
Tom Morin is an engaging public speaker and dedicated leader. He is co-founder of Work Innovation Partners, a trusted advisor to organizations and individuals in creating thriving workplaces.
He is associate faculty at Royal Roads University, where he is pursuing Doctoral studies focused on the world of work, including workplace conflict and the role of self-esteem in leadership. He is also a recipient of the Royal Roads University Founders' Award.
Mr. Morin began his working life in the Canadian military before transitioning into the private sector where he fulfilled a variety of roles in the global energy industry.
Tom writes about creating a better world of work for ourselves and future generations at WorkFeelsGood.com.