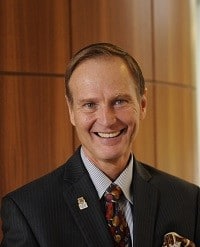 Tom Keenan
Award Winning Journalist, Public Speaker & Author on Cyber and Technology
Tom combines a deep technical knowledge with lively insights into the social and cultural aspects of technology. He was educated at Columbia University, receiving BA, M.Sc., MA and Ed.D. degrees in Philosophy, Mathematics, Engineering and Education. He is a popular professor of Environmental Design and Computer Science at the University of Calgary, a Fellow of the Canadian Information Processing Society and the Canadian Defence and Foreign Affairs Institute, and a Research Fellow of the Centre for Military Security and Strategic Studies. Tom taught Canada's first computer crime course, in 1974, and was involved in drafting that country's inaugural computer crime legislation. He has been an expert witness in civil and criminal cases including one involving claimed "Internet defamation".
He is the author of over 500 academic papers, book chapters, presentations and articles, and has spoken on five continents to academic audiences, major conferences and the general public. His latest book, Technocreep (www.technocreep.com) dissects how technology is becoming creepy in hidden ways that are difficult for most people to understand. It has recently appeared in the top ten on Amazon.ca in categories including Civil Rights and Liberties, Technology & Society, and Social Aspects of Technology.
Tom's prolific work in the media ranges from being the National Technology Correspondent for Business Edge News Magazine to writing a syndicated Men's Health column that appears in the Calgary Herald and other Postmedia newspapers. He is a member of the Psychology Today panel of experts and blogs regularly on the intersection between the human mind and technology. A regular guest on a number of TV and radio programs, he has been interviewed by the San Francisco Chronicle, the New York Daily News, Singapore Straits Times, Forbes, the New York Post, National Public Radio, CBC Television's The National and CTV's Canada AM.