Panel #1 – ConvergX-U (Updates on ADS, Energy & Mining)
Speaker for Energy: Peter Tertzakian – Arc Energy Research Institute – invited
Speaker for Mining: NRCAN – invited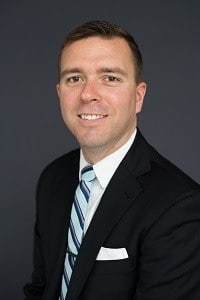 Dr. David Perry
Senior Analyst & Fellow - CGAI
Dr. David Perry is Senior Analyst and a Fellow with the Canadian Global Affairs Institute. He is the author of multiple publications related to defence budgeting, transformation and procurement, published with the Canadian Global Affairs Institute, Conference of Defence Associations Institute, Defence Studies, Comparative Strategy, International Journal, and Journal of Military and Strategic Studies and is a columnist for the Canadian Naval Review. He received his PhD in political science from Carleton University where his dissertation examined the link between defence budgeting and defence procurement. He is an adjunct professor at the Centre for Military and Strategic Studies at the University of Calgary and a research fellow of the Centre for the Study of Security and Development at Dalhousie University.  He was previously the Senior Security and Defence Analyst of the Conference of Defence Associations Institute and Deputy Director of Dalhousie University's Centre for Foreign Policy Studies.  Embassy Magazine and The Hill Times named him one of the "Top 100 Influencing Canadian Foreign Policy" in 2014
Panel #2 – The X-Factor 

(How We Converge – Example of X-Sector Collaboration & Finance)
Speaker #1 – TBA
Speaker #2 – TBA
Speaker #3 – TBA
Speaker #4 – TBA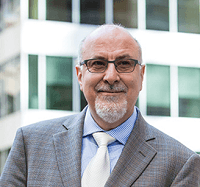 Dr. Soheil Asgarpour
President, Petroleum Technology Alliance Canada (PTAC)
Dr. Asgarpour has over 30 years of diversified technical, business, and operations experience in the oil and gas industry marked by providing strong leadership as: President of Petroleum Technology Alliance Canada (PTAC), President of Innovative Oil & Gas Inc. and business leader of Oil Sands Development for Alberta Department of Energy, Chief Operating Officer and Executive Vice President of Canadian 88 Energy Corp., Director of Corporate Strategic Planning for Gulf Canada Resources Limited ("Gulf"), Director of Exploitation for Gulf, and Chief Engineer of Gulf.
Dr. Asgarpour graduated from Rice University with a Ph.D. degree in Mechanical Engineering and completed the Executive Management Program at Western Business School, the University of Western Ontario, and the Leadership Program at Yale School of Management, Yale University.
Dr. Asgarpour's commitment to the future of oil and gas industry has been demonstrated through the numerous awards he has received over the course of his career, recognizing his excellent technical and business leadership, commitment to advancing new technology, and excellence in promoting and developing Canada's resource industry.
Panel #3 – Industry 4.0
(Blockchain, AR, AI, Big Data, Smart Sensors, 3D Printing)
Speaker #1 – Dan Giurescu – Terrahub – confirmed
Speaker #2 – TBA
Speaker #3 – TBA
Speaker #4 – TBA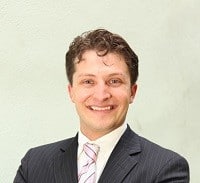 Dan Giurescu
Founder & CEO
Visionary. Strategizer. Idea Accelerator. Serial Entrepreneur.
Dan is the Founder of TerraHub. Dan created TerraHub after his own attempt to build a blockchain product and struggling to find realistic, knowledgeable sources. Dan saw the need for a company to help cut through the myths and provide real world advice and guidance.
Dan thrives on the challenge of commercializing new concepts, guiding teams and inspiring action by creating an environment where taking risks in pursuit of success is encouraged.
Community focused. Dan supports numerous local charities and is a Member of the A100 and Mentor with IBM District Ventures.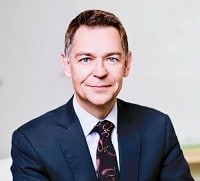 Terrence Kutryk
Former President & CEO, Alliance Pipeline
Terrance Kutryk was formerly President and Chief Executive Officer of Alliance Pipeline.  Prior to this he had an extensive career at Husky Energy culminating as Senior Vice President, Midstream & Refined Products.  He held the position of Chairman of the Board for Sultran Ltd., Pacific Coast Terminals and the Canadian Energy Pipeline Association. Mr. Kutryk maintains an active management, commercial, operations and due diligence consulting practice and was on the Alberta Government Natural Gas Advisory Panel and is on the advisory boards for Crux OCM, the University of Calgary Haskayne Centre for Advanced Supply Chain Management & Logistics, WaterSmart Solutions and the board of VantEdge O&G. He has Master of Business Administration and Bachelor of Commerce degrees from the University of Calgary and a Petroleum Land Management certificate from Mount Royal University. He is a Chartered Financial Analyst, an ICD.D from the Institute of Corporate Directors and holds designations from the Investment Dealers Association of Canada. Mr. Kutryk is a member of the American Society of Mechanical Engineers, Petroleum Society of Canada, CFA Institute and the Calgary Society of Financial Analysts.
Panel #4 – Power 

(Renewable's Sustainable, Traditional)
Speaker #2 – Kim Davies – Roshone Energy Ventures – invited
Speaker #3 – TBA
Speaker #4 – TBA
Moderator – TBA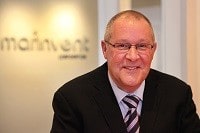 Phil Cole
Vice President of Business Development, Marinvent
Phil Cole joined Marinvent as VP Business Development in December 2011. Since that date, Phil has also taken up roles of VP Business Development for Marinvent's Advanced Aerospace Solutions Joint Venture and for Marinvent's recently-launched sister company Certification Center Canada. He is responsible for all front-end of the business activities of the company including marketing, sales, business development and contracts for all three companies. Phil has worked in the aerospace and defense industry for 30 years since graduating from Brighton University in England with a degree in Electrical and Electronics Engineering in 1986. Phil also serves as a member of AIAC's Technology and Innovation Working Group, on the Board of Engineering and Commerce CASE Competition and the Industry Board of NSERC-NCADE at Concordia University.
Phil is a hands-on, customer-oriented, executive with a track record of successfully building small-to-medium sized aerospace and defense businesses, leading to their acquisition. Phi l is also a specialist in certifiable embedded systems and software, simulation and qualifiable software tools and led the implementation and launch of the world's first certifiable embedded OpenGL driver, the world's first qualifiable graphics prototyping and design tool and the world's first DO-254 certification kit for a COTS embedded graphics device and the world's first certifiable OpenGL subset API specification.
Panel #5 – Rise of the Robots 

(Automation, Additive Manufacturing, Advanced Materials)
Speaker #1 – TBA
Speaker #2 – TBA
Speaker #3 – TBA
Speaker #4 – TBA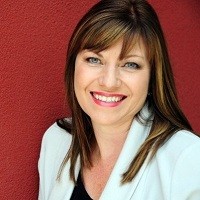 Kim Smith
Senior Manager, ATB Financial
Kim Smith joined ATB Financial as Senior Manager, Community Partnerships for Business & Agriculture in 2017. Prior to ATB, Kim was the moderator and host of Capital Ideas, where she regularly interviewed some of the most innovative and insightful entrepreneurs in and around Calgary and shared their inspiring stories of struggle, achievement and success in business. She is thrilled to be able to bring those insights and experiences into her role with ATB to continue supporting entrepreneurs across the province.
Panel #6 - Tech Innovation - From Subsurface to Space
Speaker #1 – Mark Cutifani – Anglo American – invited
Speaker #2 – Tom Ornsby – De Beers Canada – invited
Speaker #3 – Don Bubar – Avalon Advanced Materials – invited
Speaker #4 – Siegfried Usal – Thales  – invited
Moderator – Zac Trolley – invited
Panel #7 – Beyond Borders 

(Updates on the World Around Us and How Industry can Engage)
Speaker #1 – Caroline Saunders – Consulate General of UK in Calgary – confirmed
Speaker #2 – General Terrence O'Shaughnessy – NORAD – invited
Speaker #3 – Commander Mark Ellwood – BATUS – invited
Speaker #4 – TBA
Gary Mar
former Canadian Politician
Gary Mar is an independent consultant currently working for both Chinese and Canadian companies seeking assistance with trans Pacific trade and investment. His clients include private and publicly traded companies in the fields of energy, medical diagnostic equipment, real estate and environmental technologies. He is a co-founder of Canadian Advantage Petroleum Corporation, a company that has successfully sold Canadian heavy oil directly to independent refineries in China.
He previously served as the Province of Alberta's Representative in Asia from 2011 to 2015. He led the province's strategic outreach efforts from his post in Hong Kong and worked with Alberta's offices in Beijing, Shanghai, Tokyo, Seoul, and Taipei. His focus was trade promotion and investment in Alberta with a particular focus on energy. Exports from Alberta and Asian investment in Alberta increased dramatically during his tenure. Gary also served as the Official Representative (Minister-Counselor) of the Province of Alberta to the United States of America in Washington D.C., from 2007 – 2011. He worked extensively with the Alberta energy sector on advocacy issues in Washington DC and many U.S. States. He has a broad network of contacts in both Canada and the U.S. with government and the energy sector.
Panel #8 - Security - From Physical to Cyber; the Cloud
Speaker #1 – Kevin Wong – DediKeys – confirmed
Speaker #2 – TBA
Speaker #3 – TBA
Speaker #4 – TBA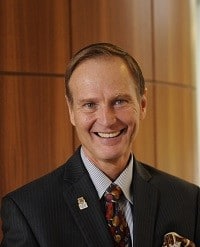 Tom Keenan
Award Winning Journalist, Public Speaker & Author on Cyber and Technology
Tom combines a deep technical knowledge with lively insights into the social and cultural aspects of technology. He was educated at Columbia University, receiving BA, M.Sc., MA and Ed.D. degrees in Philosophy, Mathematics, Engineering and Education. He is a popular professor of Environmental Design and Computer Science at the University of Calgary, a Fellow of the Canadian Information Processing Society and the Canadian Defence and Foreign Affairs Institute, and a Research Fellow of the Centre for Military Security and Strategic Studies. Tom taught Canada's first computer crime course, in 1974, and was involved in drafting that country's inaugural computer crime legislation. He has been an expert witness in civil and criminal cases including one involving claimed "Internet defamation".
He is the author of over 500 academic papers, book chapters, presentations and articles, and has spoken on five continents to academic audiences, major conferences and the general public. His latest book, Technocreep (www.technocreep.com) dissects how technology is becoming creepy in hidden ways that are difficult for most people to understand. It has recently appeared in the top ten on Amazon.ca in categories including Civil Rights and Liberties, Technology & Society, and Social Aspects of Technology.
Tom's prolific work in the media ranges from being the National Technology Correspondent for Business Edge News Magazine to writing a syndicated Men's Health column that appears in the Calgary Herald and other Postmedia newspapers. He is a member of the Psychology Today panel of experts and blogs regularly on the intersection between the human mind and technology. A regular guest on a number of TV and radio programs, he has been interviewed by the San Francisco Chronicle, the New York Daily News, Singapore Straits Times, Forbes, the New York Post, National Public Radio, CBC Television's The National and CTV's Canada AM.
Agenda & Schedule subject to change without notice
ConvergX™ © All Rights reserved – 2015