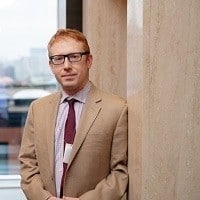 Jonathan Cristol
Senior Fellow, Center for Civic Engagement, Bard College
Dr. Cristol is currently a research fellow in the Levermore Global Scholars Program at Adelphi University in Garden City, NY, where he teaches courses on topics related to international security,and a senior fellow at the Center for Civic Engagement at Bard College in Annandale, NY. Dr. Cristol was a fellow at the World Policy Institute from 2015 to 2018 and is the former director of Bard College's Globalization and International Affairs program in New York City. He is a former academic director of the State Department's "Study of the United States Institute- United States Foreign Policy" program, run jointly by Bard College and the State Department's Bureau of Educational and Cultural Affairs.
Dr. Cristol's commentary on international affairs has been translated into a half dozen languages and been read by millions of people around the world. His writing appears regularly in publications including CNN Opinion and World Policy Journal. He can frequently be seen on Al Jazeera English, Channel News Asia, CNN, and i24 News, among many other international networks. Dr. Cristol has been interviewed by the New York Times and CNBC, made many appearances on CBC radio and television, as well as media outlets in Estonia, Germany, Indonesia, Iran, New Zealand, Qatar, Slovakia, South Africa, South Korea, and United Arab Emirates, among many others.
Dr. Cristol meets regularly with government officials from all over the world, and organizes and hosts a wide variety of public, semi-public, and private events and roundtable discussions focusing on all aspects of international security. He does contract research, analysis, and training for private clients, and contract instruction for a Maryland-based defense contractor.
Dr. Cristol holds a Ph.D. in International Relations from the University of Bristol (UK), an M.A. in International Relations from Yale University, and a B.A. in Political Studies from Bard College.